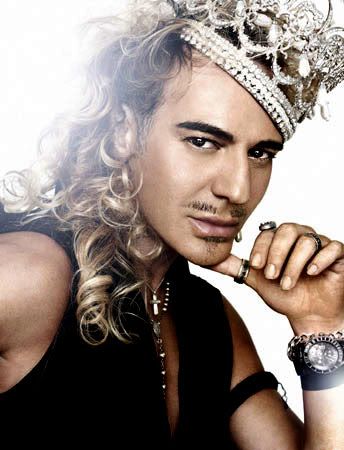 PARIS (Reuters) – Christian Dior suspended its star fashion designer John Galliano on Friday pending an inquiry into accusations he hurled racist remarks at a couple in a Paris bar.
About a week before Galliano was due to present Dior's collection in Paris, police were called to a bar in the city's trendy Marais district on Thursday evening where they found the designer doling out a drunken torrent of abuse to a couple, a police source told Reuters.
Galliano's lawyer Stephane Zerbib said two complaints had been filed with police against his client for making racist or anti-Semitic comments -- a crime in France -- but he said Galliano "firmly and formally" denied doing so.
"Dior affirms with the utmost conviction its policy of zero tolerance toward any anti-Semitic or racist words or behavior," Dior Chief Executive Sidney Toledano said.
"Pending the results of the inquiry, Christian Dior has suspended John Galliano from his responsibilities," the fashion house, part of billionaire Bernard Arnault's LVMH luxury empire, added in a statement.
The British designer was out at a no-frills drinking spot popular with wannabe models when the incident took place.
He was taken to a police station for a sobriety test, which confirmed he had been drinking, but was released without being charged and police escorted him home, the police source said.
NO HINT GALLIANO ON WAY OUT